FAST RESPONSE
Wide range of plumbing services with 1-hour response time, 24 hours a day, 7 days a week!
UPFRONT PRICING
We promise to provide a quality plumbing service with upfront and affordable pricing. No hidden surprises!
RELIABLE
We're your local family owned business with over 15 years of experience in the plumbing industry!
Services we offer
Blocked Drains & CCTV Inspections
Blocked drains are a common issue in many homes and can be responsible for serious damage to your property and assets. On arrival to your property we will assess the blockage; from that assessment we will determine the appropriate treatment to resolve the issue i.e. unblock the drain, repair or replace a damaged section of pipe. A final inspection using the latest CCTV technology will be conducted to the ensure quality and the integrity of the work. All Melbourne Plumbing Works vehicles are equipped with the latest equipment to maintain your drainage system as quickly as possible with the least inconvenience and the most cost effective solutions for our customers.
Hot Water Service
A hot water service is one of the most important features of any home. Our team of skilled plumbers can attend to hot water service break downs, hot water service repairs and replacement. We can inform our customers of the hot water service that best suits your home! With same day service call Melbourne Plumbing Works today!
Leaking Taps
Leaking taps are a common plumbing issue in all homes. Melbourne Plumbing Works complete full servicing on a wide range of different taps, however sometimes the only fix is to replace. Whatever the issue we have got you covered!
Leaking Pipes
Burst pipes can result in major damage to your property and assets. Melbourne Plumbing Works carry the latest technology to locate the problem area as quickly as possible. This targeted approach ensures that the repair will be carried out with minimal damage to the property. We offer a fast response time 24 hours 7 days a week!
Toilet and Cistern
Toilets can quickly become a family's worst nightmare. From flushing problems to overflowing & leaking cisterns call Melbourne Plumbing Works for immediate attention. When a toilet replacement is the only option, put your trust in Melbourne Plumbing Works for an upfront and affordable quote on a replacement toilet suite.
Gas Fitting
Smell gas and not sure where it's coming from? Don't waste any time and call Melbourne Plumbing Works for fast and reliable service. Melbourne Plumbing Works team is licensed to complete Gas Testing, Gas appliance installations, Gas line repairs and replacement.
Metal Roofing
Melbourne Plumbing Works specialise in all things roofing. We supply the highest quality of materials at affordable and honest prices. We offer a complete range of roofing services from Roofing maintenance and repairs, new roof installations, roof leak investigations and reports.
Gas Heating
Gas heating is a major component of any Melbourne home. Melbourne Plumbing Works install and repair a wide range of heaters including Ducted Heaters, Space Heaters & Wall Furnaces. It's important to service your heater every 2 years. Call Melbourne Plumbing Works to get your heater cleaned and carbon monoxide tested today!
Customer Satisfaction with Lifetime Workmanship Guarantee
Family-Run Business with Over 15 Years of Experience
Fully Licensed, Insured and Professional Team
Quality Plumbing with Competitive Pricing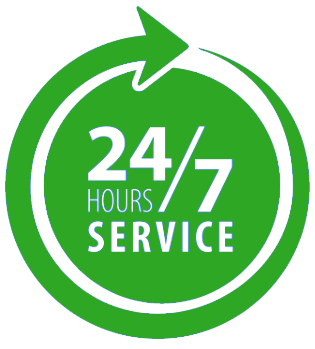 SEE WHAT OTHERS SAY ABOUT US
Reece and Joel, I want to thank you for the countless years we have worked together and express my upmost gratitude for the excellent service you both provide.
Being in the industry for 11 years I have worked with numerous tradesman and can honestly say that your attention to detail and skills are amongst the best I have personally seen and the team at Hayden Real Estate have used.
Thank you for your professional attitude and the continuous professional job you both produce for us on a daily basis.
RACHAEL ANDELOTTI Manager-Hayden Real Estate South Yarra

SEE WHAT OTHERS SAY ABOUT US
After years of failed repairs to the complex roofing joins in our building, Kalparrin was recommended to speak with Joel at and Reece at Melbourne Plumbing Works.
What a breath of fresh air they were – they arrived on time, carefully assessed the issues, talked through the various solutions available and repaired our building roof to utter perfection.
The quality of their workmanship was exquisite.
After experiencing almost 20 years of what had been declared 'unresolvable leaks', it was clear that Melbourne Plumbing Works were the only roof plumbers who had the skills to solve our problems – permanently.
MARK BAIGENT CEO - Kalparrin, Early Childhood Intervention Service.

SEE WHAT OTHERS SAY ABOUT US
We are a medium size building company based in Melbourne and surrounding area's. Our work consists of renovations and new architectural builds.
I have been using Melbourne Plumbing Works for the past 6 years and could not recommend a more reliable plumbing company.
Strong relationship built on great work and pricing. Looking forward to future projects. Thanks guys!
Andrew Lane A G Building.
SEE WHAT OTHERS SAY ABOUT US
We have been using Melbourne Plumbing Works for a few years now and could not be happier. Professional service that's reliable and responsive with great pricing. Thanks again!
Vicky Owners Corporation Manager - Sterling Properties